Solar Power Plant
As cable manfuacturing specialists, we offer innovative solutions on solar cable projects which rely on both sustained operational performance with minimum maintenance and an efficient initial set up.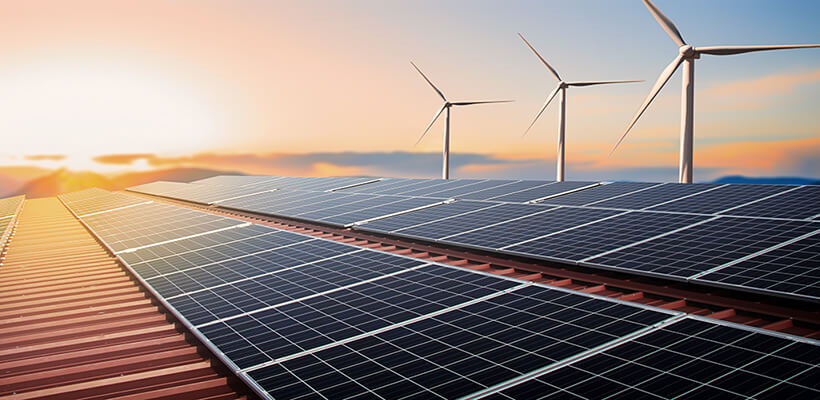 Products
Our solar cables are manufactured in accordance with various British and International Standards. These include EN50618 standard solar cable covering a range of applications typical of rooftop solar installations and of solar farms such as providing the interconnection of photovoltaic power generation systems, including the solar panel arrays. This robust outdoor cable range is designed to withstand severe environmental conditions and degradation from UV light exposure. We also supply a wide range of bare copper conductors, low voltage, and medium voltage cables connecting the solar installation to substations and to the power grid, including DNO-approved cables.
EN 50618 Solar Cables

All our photovoltaic cables meet the requirements of EN 50618, the EN50618 solar cable range have undergone a rigorous manufacturing and testing audit programme to deliver a quality cable with an anticipated lifespan of circa 25 years. This is consistent with the quality standards we set for all of our products.
Expert Solar Cable Technical Support

Raise Cables' complete solar cable solutions cover the full project spectrum from cable selection or design, to same-day despatch or manufacturing run on short lead-times, logistics and testing, both offsite and onsite.Qingzhou offers a wealth of technical expertise encompassing customised cable development as well as cable testing and suspected fault inspection. Similarly, technical support on other renewables projects including wind turbine, biomass and hydroelectric is also available.
Solar Cable Accessories And Tools

In order to ensure the optimal performance of your solar systems, enquire about our solar cable accessories, including our connectors and specialist crimping tools to allow fast and error free installations.