Philippines NEA
Raise company and National Electrification Administration of the Philippines reached friendly cooperation.
On September 15, 2019, the ACSR bare conductor, tree wire manufactured by HENAN RAISE CABLE were delivered to Philippine. These cable have been installed and passed the commissioning test successfully for the project for the National Electrification Administration.  
Philippine customers have maintained friendly relations with us for many years, and we had occupied Philippine market early.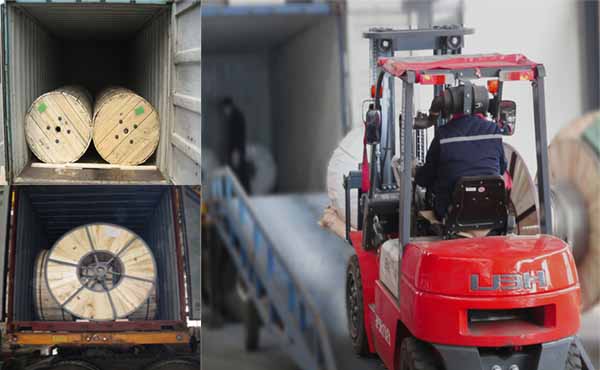 ACSR bare conductors are widely used for electrical power transmission over long distances. ACSR steel cored aluminum strand has the characteristics of simple structure, convenient erection and maintenance, low line cost, large transmission capacity, convenient laying across rivers and valleys and other special geographical conditions, good electrical conductivity, sufficient mechanical strength, large tensile strength, enlarged tower distance, etc. Therefore, it is widely used in overhead transmission and distribution lines of various voltage levels.
We have experienced sales personnel and technical engineers who will provide you with good consultation and detailed expertise in this field, and provide the best suggestions for your special applications.
We promise to support customers in maintenance and troubleshooting in case of accidents during product operation. Then we analyze the causes and responsibilities together. Product quality problems shall be solved in time within 24 hours. If necessary, we will rush to the site to solve problems for customers.